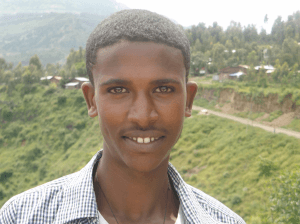 2015 Age 20
Bikis has completed 1st. year at Arbaminch University. He is studying Management.
His parents are very poor and can give him no support. He has been working as a shoe shine boy while at University in order to continue with his course.
It has been agreed to support him with 600 Birr per month.