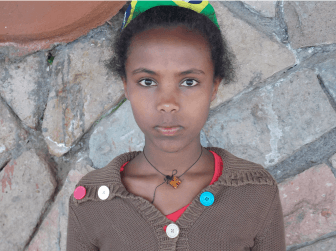 2016 Aged 13
This girl has been identified as having a lot of family problems and no help.
Her parents are divorced. Her father was badly wounded in the war with Eritrea, has no work, has remarried and has no contact with his previous family.
Rahel, her mother and younger brother live with the 84 year old grandfather in Lalibela. Her mother is uneducated and has been unable to find work.
She was 12th in her grade 6 exams. The committee feel she could do much better if she got our support.
It has been agreed to support her with 600 Birr per month.