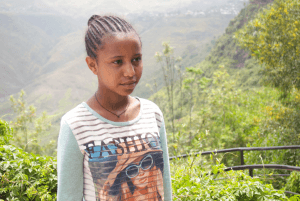 2018 Aged 15
Zuriash's parents are divorced and the father gives the family no support. The mother works as a daily labourer. There are 9 staying in the house. Zuriash is obviously very clever and has an ambition to study medicine.
She is now in grade 9 at the High school in Lalibela.
It has been agreed to support her with 700 Birr per month.